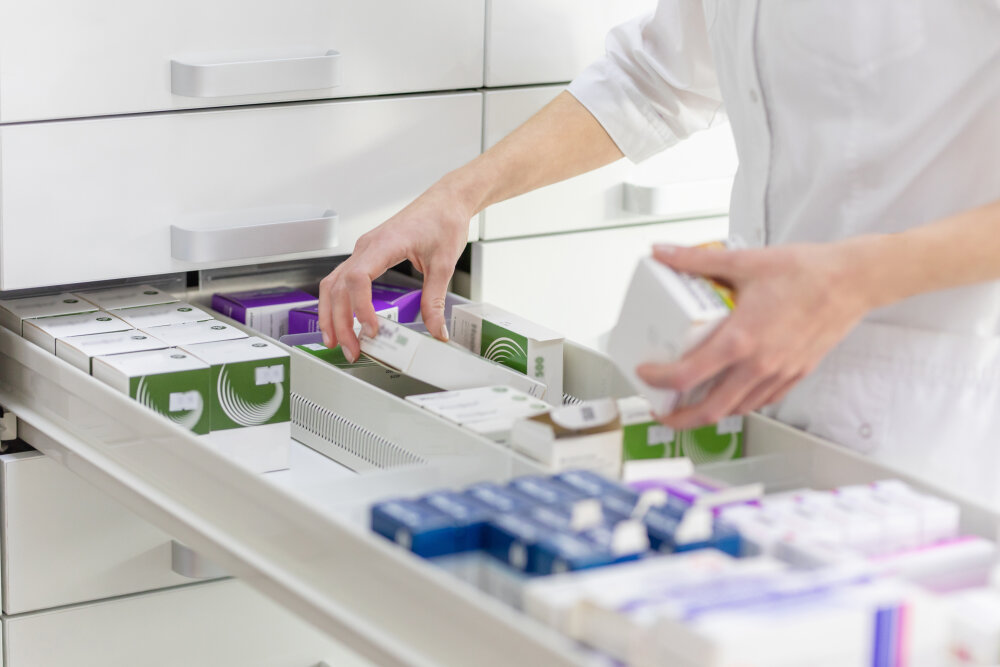 Automated Medication Dose Dispensing from Taalintehdas Pharmacy
The service also includes medication therapy assessment.
Automated medication dose dispensing is an excellent service for individuals with ongoing medication therapy and multiple different medications in use.
In dose dispensing, a machine hygienically collects and packs medications into single-dose bags, marked with the date and time for taking the medication. Medications are provided for a two-week period, and the use of dose bags makes their administration easier and safer. The dose dispensing service also saves money, as the customer pays only for the medications dispensed.
Medication therapy assessment is included in the automated dose dispensing service. This ensures that the medications prescribed to the customer are compatible with each other, and medication side effects are minimized.
Ask for more ›