Special Opening Hours:
Wed 6.12 closed
Mon 25.12 closed
Tue 26.12 closed
Mon 1.1.2024 closed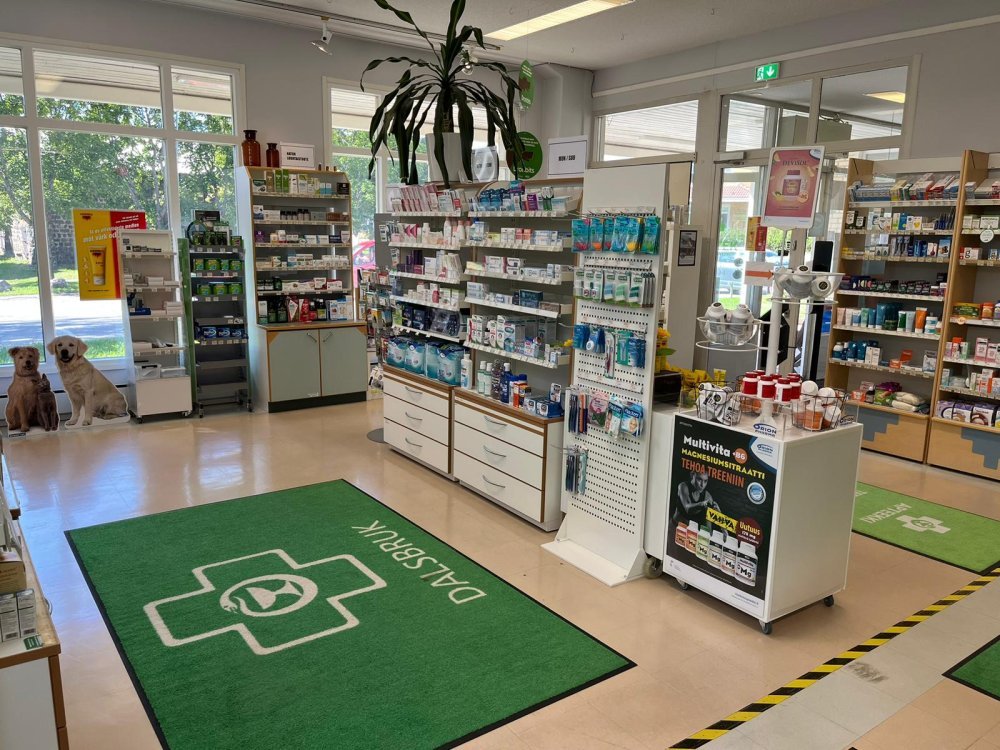 Taalintehdas Pharmacy
Always service for the best of the customer.
Our pharmacy, a member of the domestic Local Pharmacies chain, serves you from Monday to Saturday. You are warmly welcome to take care of all kinds of pharmacy matters from prescriptions to their renewal and over-the-counter medications. You can also act on behalf of another person and take advantage of our convenient medication dose dispensing service.
Did you know that Taalintehdas Pharmacy is also a Pharmacy on the move? This means that our staff provides important information about the effects of exercise on improving your health. Our services also include ship pharmacy inspections and support for safe medication therapy for those working in the social and health sectors.
We serve our customers according to our values: with care, high professional standards, and with their best interests in mind. Come visit us to see what you need or contact us if you want to ask about pharmacy matters in advance.
Welcome ›